Yutzy Tree Service provides tree care for both residential and commercial sites.

We value your opinion, please Submit a Review below:
Hear what our clients have to say about us!
---
Your team did a fantastic job today!!! We are so pleased with the results!! A great crew, professional, polite, and efficient…..Yutzy will be our tree service from now on!!!
Bob & Diane Cullen
---
Dear Mr. Yutzy,
I just had to let you know about the wonderful experience I have had with your company. From the first call to schedule an appointment, to the last man leaving after the work was done, this has been an incredibly wonderful experience.
EVERYONE has been more than professional, pleasant, and prompt. We are more than pleased with the work that was done in our yard…….the guys were fast, neat and very nice! Rhys and his crew were in and out, but still took the time to make sure I was happy with what they did and to educate me on some of the trees and plants that I have in my yard…….even offering suggestions.
I can assure you that we will be calling you again when we need our trees trimmed and we will be recommending you to everyone we can. Very impressed with your operation and your staff.
Margaret McCoy
---
Great service , very professional and neat . Second time I have used Yutzy and you are our go to tree company all the way. Thanks.
JW
---
As always we are pleased with the work of Tim and Kris as well as the entire crew who arrived here right on time and did their usual fabulous job.
Being an occupational health nurse, I am always glad to see workers using the appropriate worksite health equipment and giving their clients warnings about staying clear of falling limbs, etc. Good job!!
Our yards look wonderful again! Thank you.
Susan Lewis
---
Mr.Yutzy,  I would like to thank you for the quality of work and service your team showed today at my house, as well as my father's property. (next door)
Your crew was on time as per your ETA start time, on a Monday morning (how rare is that). Your crew worked in unison as a team, which is very rare in my experience, working both residence's without any issues. They were very respectful, and answered all my questions. Your equipment looked NEW and very well maintained. Your estimate was spot on….
For the record, I normally do not give ratings/testimonials to anyone. But dealing with FLY-BY-NIGHT tree services since 1995, I can say, my family has found a great tree service company. Mr.Yutzy,  You have my contact # and address, if you need me as a reference, please feel free to do so….
EDR, St. Pete

---
WOW! WOW! WOW!!!>>>
Your team did an amazing and complete job this morning as scheduled…I paid by check to foreman…What a professional and polite team….Thank you so much for your service…I will recommend your company to everyone possible…….
Sandi McKay
---
Dear Karl and the Yutzy tree service professionals,
Your crew did the work today.
Watching them work was, well, "poetry in motion" is a phrase that comes to mind.
Thank you for a great job.
Robert Plates
---
Your men were very professional and very experienced doing a difficult job. Thank you
Robert McLean
---
Just wanted to touch base with you to let you know how pleased I am with the team that completed the city job behind my house. They were very professional, safety minded, efficient, personable and took great care to check for bird and squirrel nests as that was very important to us as animal lovers. They cleaned up and reassembled the fence in such a manner that it seemed as if it was never touched. I was impressed with their team effort…they never stopped. I am terrible with names, however, Dillon and Eric were the first two guys I spoke with. I didn't get the name of the one gentleman who did the majority of the cutting from the bucket lift, but I appreciate him for cutting a slice of the trunk for us to use as kind of a "memorial table" for our lost tree.
I am one who believes in passing on kudos when they are deserved. You are fortunate to have such a great bunch of guys working for you. Great job…..Please pass our appreciation for a job well done on to your crew.
As unfortunate as it is to lose a great tree, it means a lot to know that the ones who had to remove it seem to care about them as much as we do.
Again, many, many thanks…..
Mark & Nicki Maddalena
---
I don't usually contact a company after the work has been done, but the crew that came out on Friday 7/8 was awesome!
Arrived at 8am sharp and got right to work. The kids and I watched them work all morning and I was so pleased with the end results.
Please extend my gratitude to them and I will most definitely recommend you guys to friends and family.
Jessica L. Carroll
---
Tim & Kris,
Your crew just finished our place and they did a wonderful job.  Your team were punctual, pleasant and very professional.  We couldn't be happier.
Thanks so much.
Kaki & Mel
---
Your men did a great job.  We were blown away with the amount of equipment and man power you delivered.  It looked like the Yutzy Invasion of our property.
Thanks for knocking this out before I left town.
John Ardolino
---
Thank you very much for the great service. The men were very nice, professional, and did a wonderful job in a very timely manner. Could not have asked for better service. Will highly recommend.
Arlene Wilbur & family, Gulfport
---
I was very  impressed with your service, the crew was on time, courteous and very professional. I will be using you again for another project at another house and I have referred you to some friends in search of a tree service.
Thanks,
Timm Andrews
---
This E-Mail intended for Carl, Tim, Kris and Tony & his crew. The crew was here at 1219 45th Ave. No. as agreed to take down  2 tall Banyan trees (for the past 16 years we called them Rubber trees- who knew ?) They did a excellent job ! They were efficient and seemed well trained & worked excellently as a team. The "climber" was very impressive and was able to bring the trees down with the majority of the cuttings staying on our property.
Would not hesitate to recommend Yutzy Tree Service to friends & neighbors.
Ross J. Canella
---
Good morning,
Yesterday Tony and crew came to help in our process in the renovation of the backyard.  Not an easy task.  They all were fantastic!  We can't sing their praises loud enough. Helping to move a large stag horn fern was a feat, not because it was so heavy but I had to get it just in the right place.  We all did have a few laughs.
The equipment was impressive too.
Thanks for hiring and maintaining a very professional and kind crew,
Jan Bailey-Bruch
---
I just wanted to say thank you. You guys did such a great job and the experience from start to finish was awesome! I've met so many of our neighbors already and as you know our neighborhood is filled to the brim with oaks, I will be singing your praises to all of my neighbors! In addition I work with a real estate brokerage and as agents we give referrals constantly. I hope I can drum up extra business for Yutzy because during this whole new home/construction project you were my easiest, smoothest and most pleasant experience.
Thanks again!
Caroline O.
---
Thank you VERY much for your services. You all did an amazing job and I was sooo happy with the work done. If the bush/stumps hadn't been removed it would look like no one was ever here, haha! There was absolutely no debris left in the yard or anywhere else. This whole process was very easy!  I have to say you were the first people I got a quote from, and I contacted 3 other local business's to get quotes and no one EVER contacted me back. I didn't want to work with a company that didn't bother returning their calls so I never tried reaching them again and went with you guys because you were so prompt in answering all my questions right away!
Thanks again for the amazing job! I will be using you in the future I am sure.
Happy Holidays!
Patricia Overton
---
Outstanding job by your team! Courteous and professional….we are customers for life.
Bob & Diane Cullen
---
I can't tell you how much your team impressed me.  They were polite, hardworking and most of all very tidy.  No debris around anywhere – tree litter or people litter.  It looks as if there were never any trees at all.
I have been bragging about your service since Thursday and just want to say thank you.  I was a bit stressed about the whole process before you and your team came.  You are the best and worth every penny!
Pam Beyersdorf
---
"Yutzy Tree Service did such a amazing job on recreating our dream lot on the historic Park St. in St. Petersburg, FL!  Your company has set a tone that many will follow to bring that street back to a masterpiece in the future.  My wife and I, along with everyone else that arrives on that property are just at a lost for words to see how the property looked before and how the property looks now thanks to your professional crew and magnificent artwork!!!  We will continue to deal with the Yutzy Tree Service Company on any future projects…"
Jill and Kevin Martin
---
FANTASTIC JOB!!
I want to thank you so much for your fantastic service! The men were here this morning doing work on my huge oak tree and a couple of smaller trees. They went above and beyond the call of duty. The were on time. They were kind and friendly. They cleaned up more than their share. The trees look wonderful. I am more than satisfied! I am giddy with delight.
I will definitely be calling you again to do more work.
Ironically, I delayed for years because I was afraid it would cost so much money. Your price was within my budget and I got more for my money than expected!
Thanks again!
Sheree Rensel
---
"I do not believe that I could be any more satisfied with a tree service than I am with Yutzy Tree Service. It's refreshing to see a business that takes pride in its product and shows such care for the customer. True, my job wasn't huge but, I felt as though Dwayne and his team cared for my property and trees as their own. They did a magnificent job in trimming the trees; really a work of art. They took their time, asked questions about what I wanted, and made recommendations. All in all, a superlative experience. I can't recommend Yutzy Tree Service enough.
Professionalism, artistry in their work, and respect for the individual. Great work!"
Bill F.
---
"Recently I contacted Yutzy tree service to discuss trimming of a very large mature oak tree in my back yard. They called me back and set up a date and time for the estimate, to discuss access to the tree and brush removal. They arrived on time, listened to my needs and concerns and communicated how they could met the objectives. They e-mailed me a written estimate and detailed description of the work that was to be completed. They called back and scheduled a day and time for the work that was good for both parties. On the scheduled day the crew arrived on time, all in company attire. The team leader introduced the team, we discussed the work, they unloaded the Nifty fifty lift and proceeded to the back yard to begin trimming. The crew is skilled, the machine worked flawlessly and they were able to cross my pool deck and gravel landscape without any issues. The crew trimmed as we had discussed in the estimate appointment. They stayed in contact with me during the trimming to make sure the project was progressing as needed. They cleaned up and removed all of the brush. The crew treated my property with respect and my tree looks great.
They demonstrated that they have the employees, skills and equipment to handle large oaks. I would recommend Yutzy service to my friends."
Dave C
St. Petersburg, FL
---
"I have used Yutzy Tree Service on four separate occasions between May 2012 and March 2013 (had two large oaks removed, one holly tree, and many viburnum shrubs removed and stumps ground on all) and I have been pleased each time with the quality of their service.
I would highly recommend them for any of your tree/shrub removal and stump grinding needs."
Allison B.
---
"I have hired Yutzy Tree to do all tree work at my home for the past 15 years. They have always done everything they can to make sure that I am completely satisfied with the job. Their prices are very reasonable. The company carries all necessary insurance, is very safety minded & has an excellent BBB rating.
They employ proper techniques for the health & aesthetics of my trees, which add beauty & value to my home.
I would highly recommend Yutzy Tree Service for all of your tree care needs."
LJB
St Petersburg, FL
---
"I've been using Yutzy Tree Service since the mid 1990's. They just completed the job of removing a 65′ tall pine tree from my yard.
You guys are top notch, from the great equipment you use to the experienced crew that does the work.
Very professional and safety minded. Clean up was fantastic."
Thanks again,
Chris B.
---
"This was the third time we used Yutzy Tree Service and we were just as pleased as the other two times.
They are punctual, professional and leave the yard looking as though they had never been there, aside from the trees looking their best.
Care was taken to not place heavy equipment on our driveway pavers, and the area was cleaned of debris before they left.
Karl Yutzy is always friendly and helpful, giving suggestions regarding trimming as needed.
i would recommend his company to anyone looking for professional tree service."
Anonymous
Tampa Bay Area, Florida
---
"They have actually done work for me for about ten years.
I like them a lot. I connected with them because they were connected to an arborist who I knew since high school. He is still in business, and he is still a great arborist. He is working for this company now."
Anonymous
Tampa Bay Area, Florida
---
"Several neighbors in on a group service — company recommended to neighbor by friend. Easy scheduling, arrived exactly on time, worked steadily; ensured I was happy with work on my yard before moving on to the next portion; clean-up was excellent."
Anonymous
Tampa Bay Area, Florida
---
Yutzy Tree Service has the qualifications, experience, knowledge, man-power, and equipment for any size job!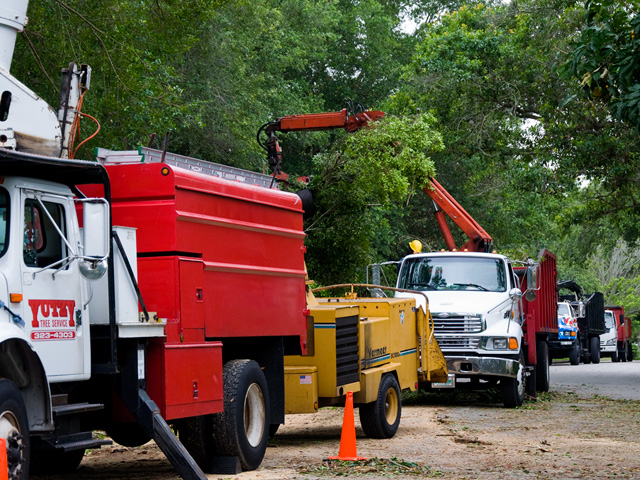 If you have any questions that are not answered here, please call our office anytime at:
727-323-4303
or email Karl Yutzy at: karl@yutzytreeservice.com
Yutzy Tree Service
Estimates are always free at Yutzy Tree Service
---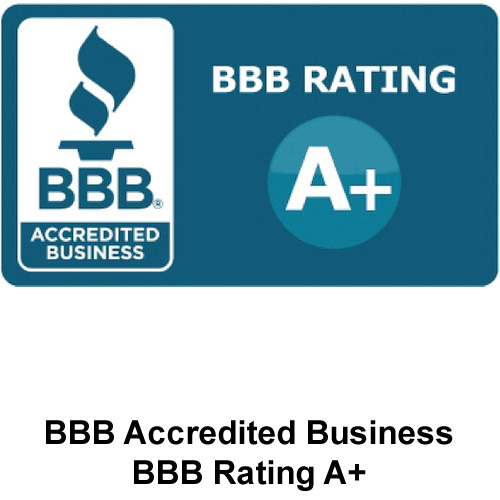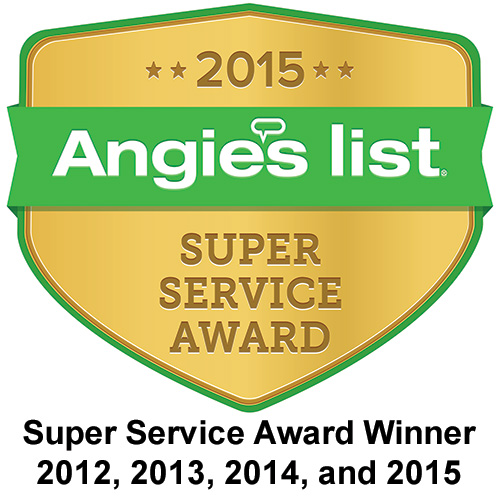 Click here to visit our Safety & Certificates page to view our current certificates.